Instrument Raffle to benefit the Frankfort Bluegrass Festival!
Win a Bourgeois D-150 Custom Brazilian Rosewood and Adirondack dreadnought guitar, an Eastman MD315 mandolin or a Deering Goodtime Banjo!....more
Support the 2022 Festival
You can become a sponser at Diamond, Platinum, Gold, Silver, or Bronze levels. Check it out on our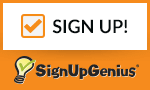 Smoking and alcohol are not allowed at the festival.
Watch the 2022 Festival video.
Two stages, "Briedert Green Stage," and "Prairie Park Stage," host over 40 performances by more than 20, national, regional, and local bands. Enjoy free concerts, workshops, and lots of picking and jamming Fun for the whole family.